Life at Glen Raven.
We may have started out as a cotton mill in 1880, but today Glen Raven has become so much more. Glen Raven now has 40 locations in 17 countries and 6 continents. However, we are not your typical large company.
Keeping our roots in the town where the first Glen Raven plant was built, our corporate office is located in Burlington, NC. This small town is centrally positioned in the middle of the state's most up-and-coming cities, but offers a community atmosphere that Glen Raven is proud to call home.
"The people are great, feels like a big family."

- Scott

"It's a team environment, you are not just a number."

- Paige

"I love being able to be creative and supported by a strong team."

- Linda

"All of the employees here are very friendly and willing to help you."

- Monroe

"I feel like I work among friends rather than coworkers."

- Emily

"Glen Raven is a company with a global reach, but has a small town family culture."

- Mark

"Glen Raven not only invests in its employees, but also the community."

- Vineta

"The culture here is wonderful because if you want to succeed, you have the opportunity to do so."

- Angel

"I love the people I work with because we have fun and work to make everyday a good day."

- Travis
Safety First.
Keeping employees safe is a high priority of Glen Raven and another way we invest in our community. Glen Raven is committed to keeping our employees safe by focusing on employee wellness, education, and safe working conditions. In fact, our plants in North Carolina and South Carolina have won Carolina Star and Palmetto Star awards for our excellent record of keeping workers safe on the job.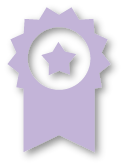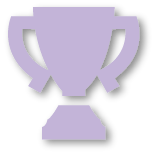 Benefits that
make a difference.
It is the policy of Glen Raven, Inc. to provide equal employment opportunity (EEO) to all persons regardless of age, color, national origin, citizenship status, physical or mental disability, race, religion, creed, gender, sex, sexual orientation, gender identity and/or expression, genetic information, marital status, status with regard to public assistance, veteran status, or any other characteristic protected by federal, state or local law. In addition, Glen Raven, Inc. will provide reasonable accommodations for qualified individuals with disabilities.
Glen Raven, Inc. posts this statement to inform applicants and employees of Glen Raven's commitment to equal opportunity in employment.