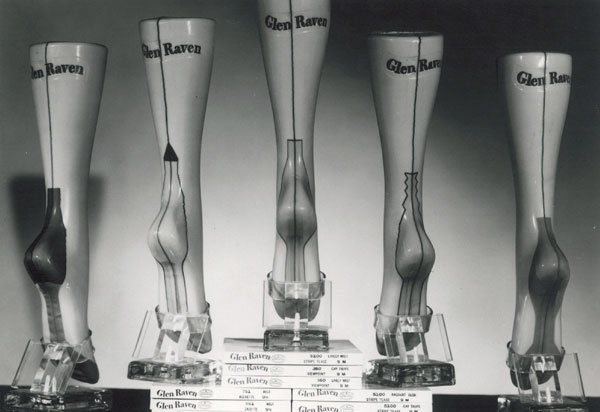 INGENUITY STARTS WITH A SINGLE SPARK.
In the 1950s, the wife of Glen Raven's president had a great idea. Why couldn't they create a pair of stockings that were all one piece, like a pair of pants? So he set to work at Glen Raven, and soon Panti-Legs were invented – the first pantyhose.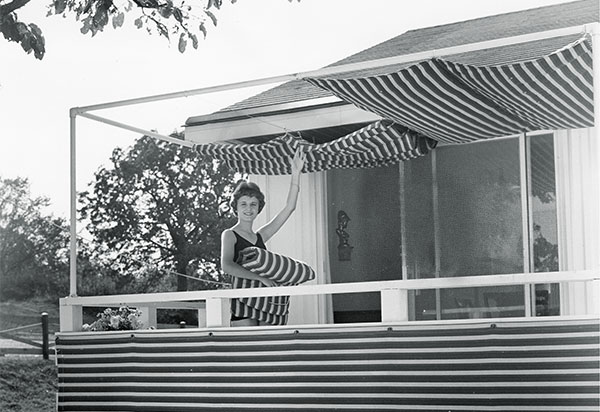 RETHINK WHAT A FABRIC CAN DO.
Sunbrella fabrics revolutionized the awning industry in 1961 with the longevity of its acrylic fibers compared to the standard cotton fabric. Since then, Sunbrella has continued to forge new paths with introductions into the marine, casual furniture, indoor furniture and contract markets.
THE CONCEPT GALLERY
While innovation extends throughout Glen Raven, our Concept Gallery on the corporate campus in Burlington, N.C., serves as a valued resource for innovative thinking. The Concept Gallery's mission is discovery, inspiration and creation. In this spirit, the Gallery sponsors exhibits and speakers to inspire new ways of thinking.
For those who cannot make regular trips to the Concept Gallery in Burlington, the Popup Gallery travels around the globe to inspire Glen Raven associates and customers. The Concept Gallery also developed the Discover. Inspire. Create. blog to highlight innovative concepts at Glen Raven and beyond.